WE KNOW THERE ARE QUESTIONS AROUND TRAVEL AMID THE CORONAVIRUS (COVID-19). READ OUR NOTE TO READERS HERE.
National parks are a staple of the American traveler, from the rich natural history to the cultural contributions of each area. But sometimes, amid all that hiking and exploring, you just want to relax and splash around. Thankfully, a slew of national parks also boast beaches where you can do just that without straying too far from preserved areas (or your tent, cabin or hotel). Consider these national parks for your next trip for a mix of discoveries and lounging in the sun and surf.
Voyageurs National Park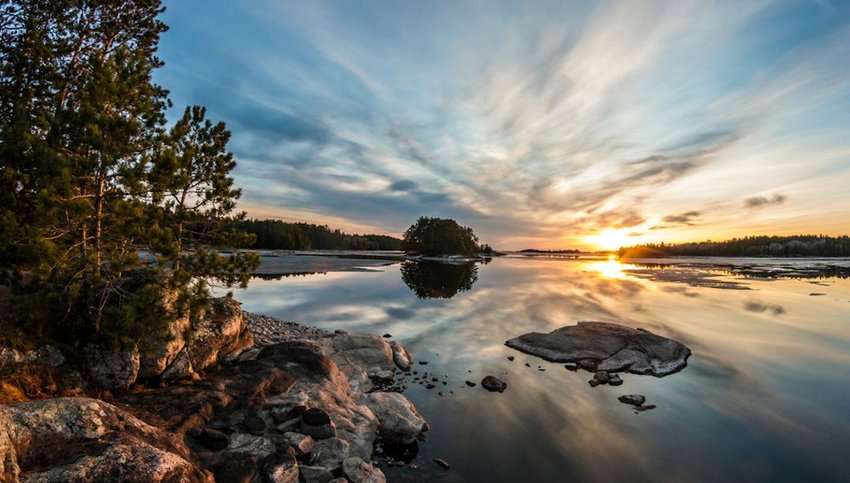 Minnesota's Voyageurs National Parkboasts four large, pristine lakes and 26 interior lakes that cover 40 percent of the 218,000-acre park. The park also contains 655 miles of shoreline and is sprinkled with about 500 islands, making it a fantastic destination for swimming, fishing, canoeing, kayaking and hiking on more than 27 miles of trails. Travelers can also rent houseboats, camp at a number of sites or stay at the historic Kettle Falls Hotel, which is accessible only by boat. Voyageurs National Park also offers a huge bonus: The unpolluted skies enable visitors to watch meteor showers and Northern Lights shows.
Apgar Beach in Glacier National Park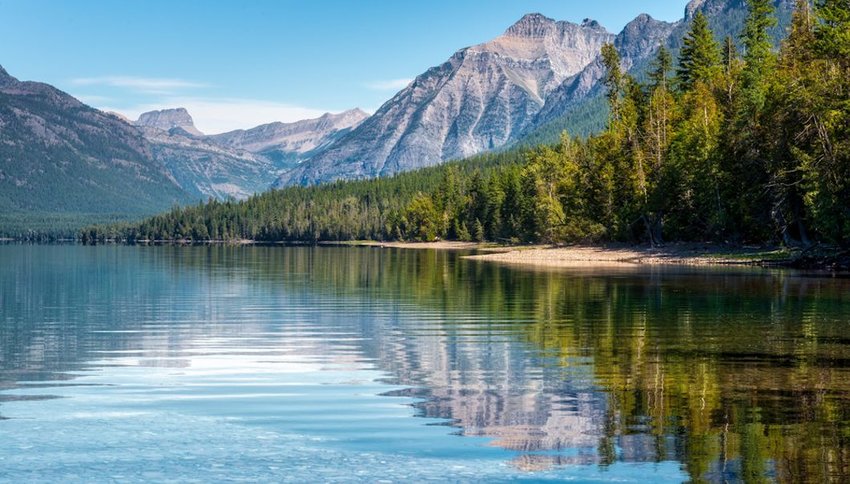 Apgar Beach in Glacier National Park doesn't have the traditional beach allure of white sands and warm water, but it does offer a lot of unique features like brightly-colored pebbles, clear lake waters and a breathtaking panoramic view of the mountains. Lake McDonald's calm waters are great for swimming and boating, and Apgar Village also offers plenty of local hiking and bike trails.